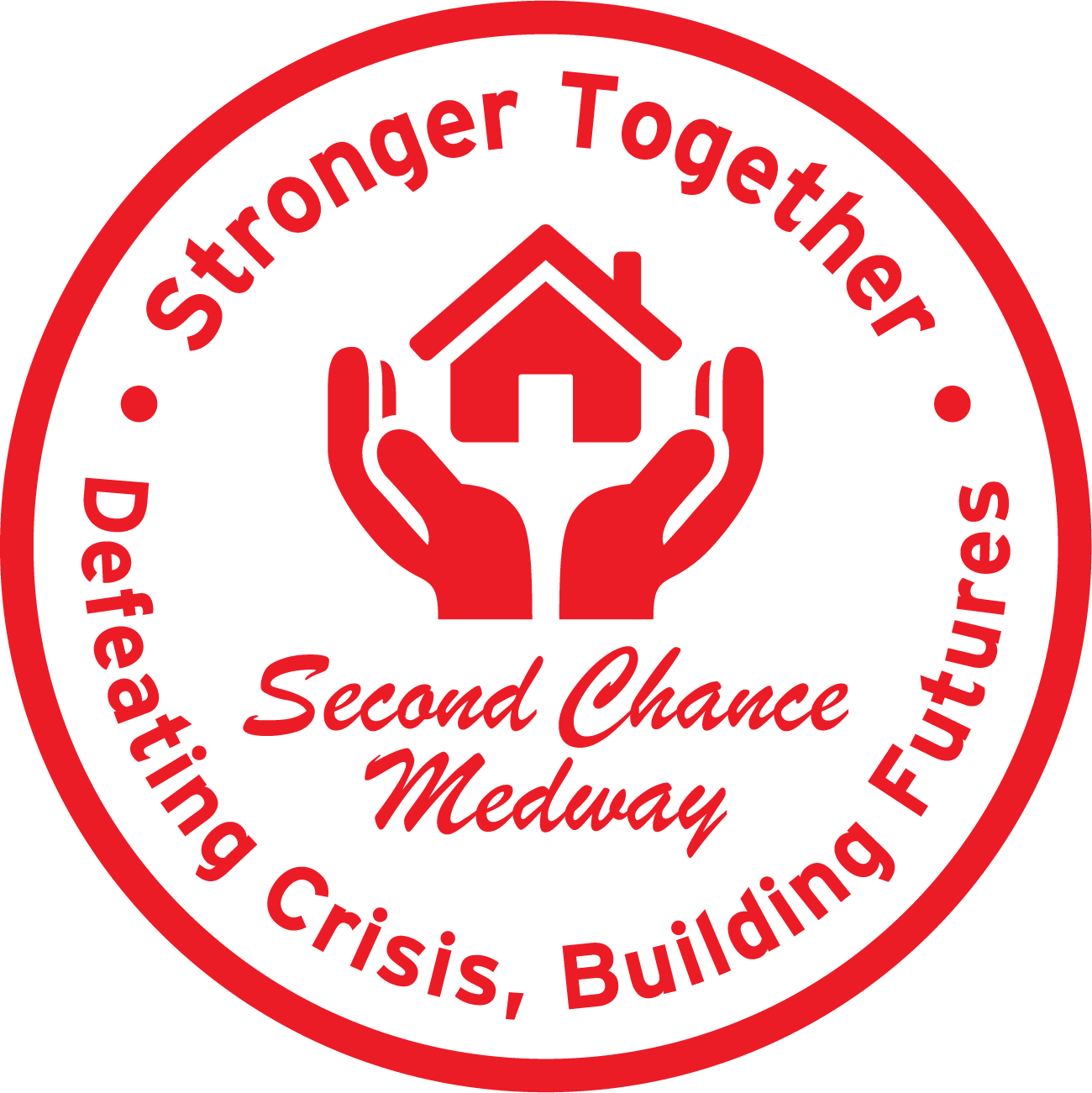 Second Chance – Support Charity

Second Chance were fortunate enough to get funding during Covid
from the Community Fund, which helped us survive and support
the Community with our Support Services and Food Aid Project.
Working in the Community for the Community providing;
Crisis Support including; Domestic Violence, MH, Benefits, Debt & Budgeting Skills, Grants and a Food Aid Project.
Our Housing Advice for the Homeless and those threatened with Homelessness; aims to halt the revolving door of evictions.  Providing Tenancy and Housing support to establish an independent life, accessible from our Community Hub located on Chatham High Street.
Support intervention for; financial, social, employability, isolation, vulnerability, mental health or food poverty.
Services provided include:
Food Aid Project: Monday – Saturday
Crisis Support Desk: Thursday am
Domestic Violence Support Group
Housing Advice: Thursday am
ADHD & Mental Health Support Group
Benefits Clinic: Thursday am
Debt & Budgeting Support
Support for 18-24 year olds Starting Out
Job Club: Wednesday pm
Ex-Offenders Support
Furniture Grants
Retro, Vintage, Newly New, New, and Quality Second Hand Clothes
All services are available by appointment and via Thursday Morning Drop-In Sessions at Second Chance Community Hub at 105 High Street, Chatham.
Phone 01634 408840 / 403340   Email: office@2ndchancemedway.org
Food Aid Project by Appointment
Phone 01634 408840 / 403340   Email: office@2ndchancemedway.org
SECOND CHANCE CHARITY
STRONGER TOGETHER IN THE COMMUNITY
DEFEATING CRISIS, CREATING FUTURES